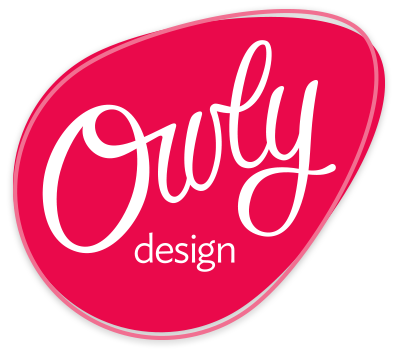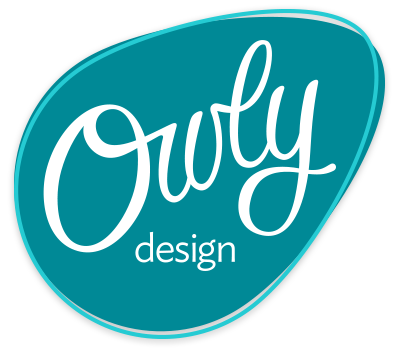 We are a local design agency
We believe in local business
---
adj. \`aùlē, -li\
"owly "
---
Resembling or characteristic of an owl.
(We are wise and like to work at night.)
In a bad mood; cranky.
(We are cranky about making good design.)
Seeing poorly.
(We have glasses, don't worry.)
About Us
Your graphic design firm is a helping hand to the success and recognition of your business. Owly Design believes in the success of our neighbours. Without success in your business, Owly Design doesn't receive repeat business – and that is bad for everyone!
Offering professional services with a personal touch that will set your project apart from your competition. Owly's unique style has been fostered and developed over many combined years of client projects. We have a team of resources available to assist in achieving projects of many scopes and sizes.
Our process takes your business ideas and objectives, simplifies them and makes them executable - which is important for your bottom line. Building your brand into something memorable and portable will provide your most valuable advertising: Brand Recognition.
The Team
Your friendly neighbourhood design principal:
---
Julie
Creative Superstar
---
10+ Years Experience
York/Sheridan Graduate
Brand Guardian
Social Guru
Quilt Guild Member
---
A commitment to the design and learning processes is essential, to get the most out of your Owly experience. Your graphic designer should want to know everything about you and your business to be able to help you sell yourself and products/services.
Good Work for Good People
A quick trip to Wikipedia will give you an onslaught of all that is involved in, related to, and the historical beginnings of graphic design. Surely, you are more interested in how we can help you. From individuals with small businesses to large corporations, there is always something a graphic designer can do for you.
---
Branding
Your marketing strategy must include developing a brand for your business. We cannot stress the importance of branding enough; it is key in the success of your business. You can't drive a car if the steering wheel isn't attached.
Print Design
Any print item you can think of, we can make happen for you. There is no need to shy away from print items, we do everything we can, to ensure that our print projects are environmentally friendly. Every business needs: business cards, brochures, postcards, posters. Owly can provide anything you need, in virtually any size and quantity.
Websites
Interfaces - Apps - E-Commerce
The term 'Web' brings thoughts of acronyms to everyone's mind. Rest assured, Owly has you covered for all of your web, interface, App, and e-commerce needs. Contact us and we can discuss your specific projects.
Promotional Materials
This is the moment that we would like you to realize that we are a one-stop kind of shop. So many people take their branding kit and try to source promotional materials on their own. These items often sit unused and covered in dust, not doing ANY promoting - let us change that!
Everything with your brand on it should represent your business appropriately.
Social Media Marketing
You may be a social media professional, or you may have no idea what anyone could get out of using twitter. Owly can update your headers so everything looks perfect. Or we can get your social media campaign started from the ground up, including making all of your social media posts for you. (This is referred to as 'ghost tweeting/facebooking' and is quite common.)
Additional Services
Owly has a team of professionals ready to assist on any of your projects needs. Writers, translators, photographers, and developers are all a part of making your business' presence stand out.
---
Packages
Social Media Kit
Setting up your social media presence. We can create and brand each of your social media accounts.
Ghost Tweeting/Blogging
It is essential to monitor and participate in these accounts daily, to get any benefit from them. We can write and/or distribute your messages for you.
Emergency/Rush Services
Existing clients in good standing qualify for Emergency services. Rush turn around time, within the limitations of production time of work and production time of physical product. Because sometimes, you find out about that conference in Las Vegas, later than you would have liked. *conditions apply
Retainers
Paying for design hours in advance is awesome, especially when working on a large project. The amount of paperwork and delays due to invoice processing times are considerably reduced. If you don't have time for accounting to process the invoices at each stage of the process, then this is something you should discuss.

Our Work in the Wild
---
---
A selection of musical guests:
Sleeping Pilot
Cover Design
LP/CD Packaging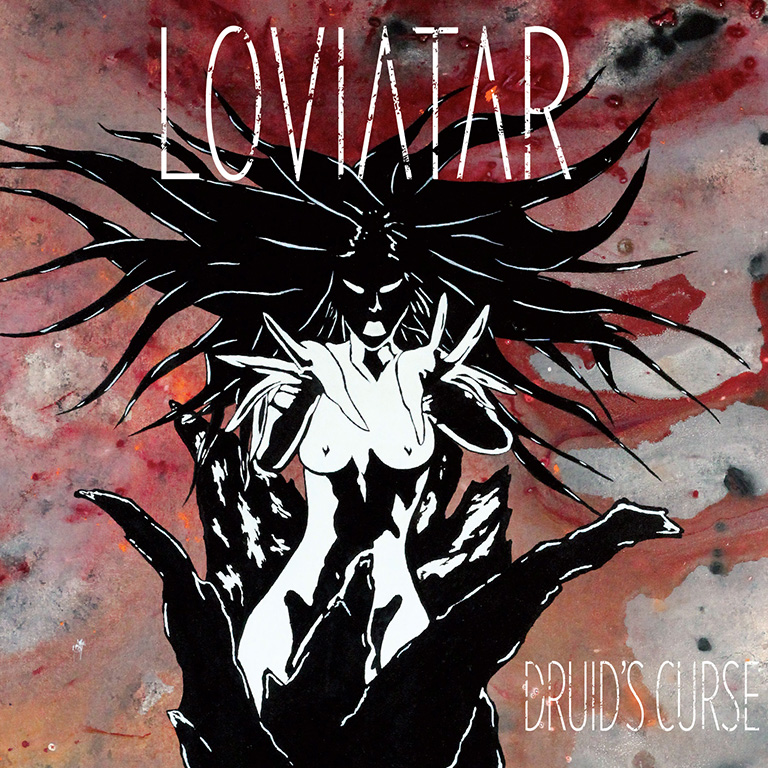 Loviatar
Cover Design
CD Packaging
Print
Promo
Tokyo Sex Whale
Cover Design
CD Packaging
Print
Promo
Frequently Asked Questions
We can help you understand your own needs better
---
Quality
Why should I choose Owly Design?
At Owly Design, we put a lot of experience, thought and talent into every project. We have high standards, and will not stop until we have a perfect final product. There are certainly designers out there who can help you, but it's rare to find the combination of experience, standards, and community that we have at Owly Design
---
Why should I spend money on a graphic designer to do my website when I can get my nephew to do it for free?
We all love our helpful and talented family members, but rarely are they professionally trained. Natural talent can only get you so far, it's training and experience that will take your ideas to a portable and working brand.
---
Thanks for the quote, but I can get this cheaper at xyzabcdefgh.com. Why is that?
xyzabcdefgh.com is undercutting the market. Your project may be going offshore to be completed by a foreign worker who is making cents on your dollar. Your project may be completed by a local employee with no design training or experience. Your project may even be crowdsourced. None of these options provide you with professional quality work. Often, this leaves you with a brand that cannot be used for many applications in your business.
---
What is your privacy policy?
All of your information is secure with Owly Design. If you are working on a highly sensitive project, non-disclosure agreements are welcome and expected.
Cost
How much do you charge?
Our services include so many different things, that it just wouldn't be helpful to give you any figures without discussing your project with you first. Other design firms may disclose prices on their websites, but those prices come with terms, conditions, and restrictions that may not be immediately obvious. We like to prepare quotes tailored to each client's needs.
There are no hidden fees in graphic design. There are, however, things that are not immediately obvious to non-design folks. All of our work is presented and clearly itemized on the invoices. Some items that you may require for your project are: stock photographs, licensed typefaces, web hosting, technical writing, translation, additional coding, etc. These are all components in the work that we produce and will be discussed with you in advance.
---
With large ongoing projects do you arrange retainers/ work for hire contracts?
Absolutely, in fact, we prefer to work on a retainer system.
---
Can you design me a logo and I will give you credit on my website OR "Pay you when my idea 'takes off'."
You'd be amazed how often we get asked this and unfortunately our answer is always: Absolutely NOT. This may sound like a crazy item to have in our FAQ, (and if you think it's crazy, thank you! We want to work with you!) but this proposal is a part of everyday life as a designer. We require payment for every service, no exceptions.
Time
How many changes may I ask for throughout the design process?
Each project is different and has specific stages in the process where client revisions can be made. Once a client has approved revisions, the revision stage is over. If there becomes a time in a project when a client is not happy with the direction - the project may have to be re-scoped. Re-scoping involves revising the contract - this has timeline and financial implications.
---
Can you do a rush job?
Absolutely, if we are able to schedule overtime hours, a rush job can be done - rush fees will apply. if you are not currently in our client database, payment must be made in advance to secure your space in our overtime schedule.
---
I need BRANDING and a WEBSITE up by TONIGHT! Can you help me?
We can only help you if the following things are OPEN: our schedule, your mind, your ears, your wallet. Ideally we should be planning a project of that size months in advance.
We have assisted many clients over the years with urgent design projects. Client emergencies will be assessed on a case by case basis. If you are not an existing client, advanced payment will be required - no exceptions.
Give us a Hoot
We would be happy to discuss your specific needs. Please fill out this wee form and we will be in touch shortly. We look forward to working with you.
---